Trusted by leading institutions
Network procurement command center
Forget calling ISPs: now you can buy and manage your network services on the internet. A centralized console for project configuration, purchasing, implementation, network inventory and renewals.

Also, a full team of carrier experts dedicated to improving your price and service delivery outcomes
Exhaustive vendor coverage and data
Lightyear has relationships with 500+ carriers spanning the full suite of telecom services (internet, WAN, voice, colocation and more) around the globe.

Our proprietary data set holds vendors accountable on price and service quality, ensuring better buying decisions for you.
Automated lifecycle management
Lightyear is much more than a telecom quoting tool.

When procuring through our system, we'll manage service implementation with automated project tracking, handle any post-install issues (circuit moves, billing issues etc), keep your network inventory organized, and even handle renewal bidding automatically.

We automate tedious tasks so you can focus on what matters.
A single pane of glass for network inventory
Stay organized with Lightyear's inventory dashboard. Our system will keep track of all of your relevant service details - carriers, costs, contract files, images, IP data, important dates (install, renewal), and even important vendor contacts.

Save different custom views, export reports and insights, and help your team maintain records with ease.
See what customers are saying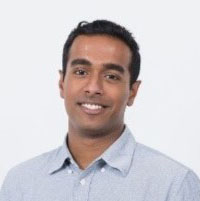 Prashanth Vijay
CEO, Flume
Lightyear's software ran an RFP for us in two weeks that would have taken our engineers two months. We consider ourselves a very cost conscious ISP, and still Lightyear was able to achieve 25%+ cost savings for us. So for us it's a no brainer... the Lightyear ROI is instant.
Want to learn more about how Lightyear can help you?
Let us show you the product and discuss specifics on how it might be helpful.
Not ready to buy?
Stay up to date on our product, straight to your inbox every month.