The Telecom Operating System
Automate and optimize how you source and manage your internet, WAN, voice, and colocation with data-driven software.
The complete telecom software solution
Lightyear automates procurement and management for enterprise telecom (internet, WAN, voice, colocation) while leveraging proprietary data to enable better, faster outcomes.
With Lightyear, enterprises achieve 70%+ time savings and 20%+ cost savings on telecom procurement.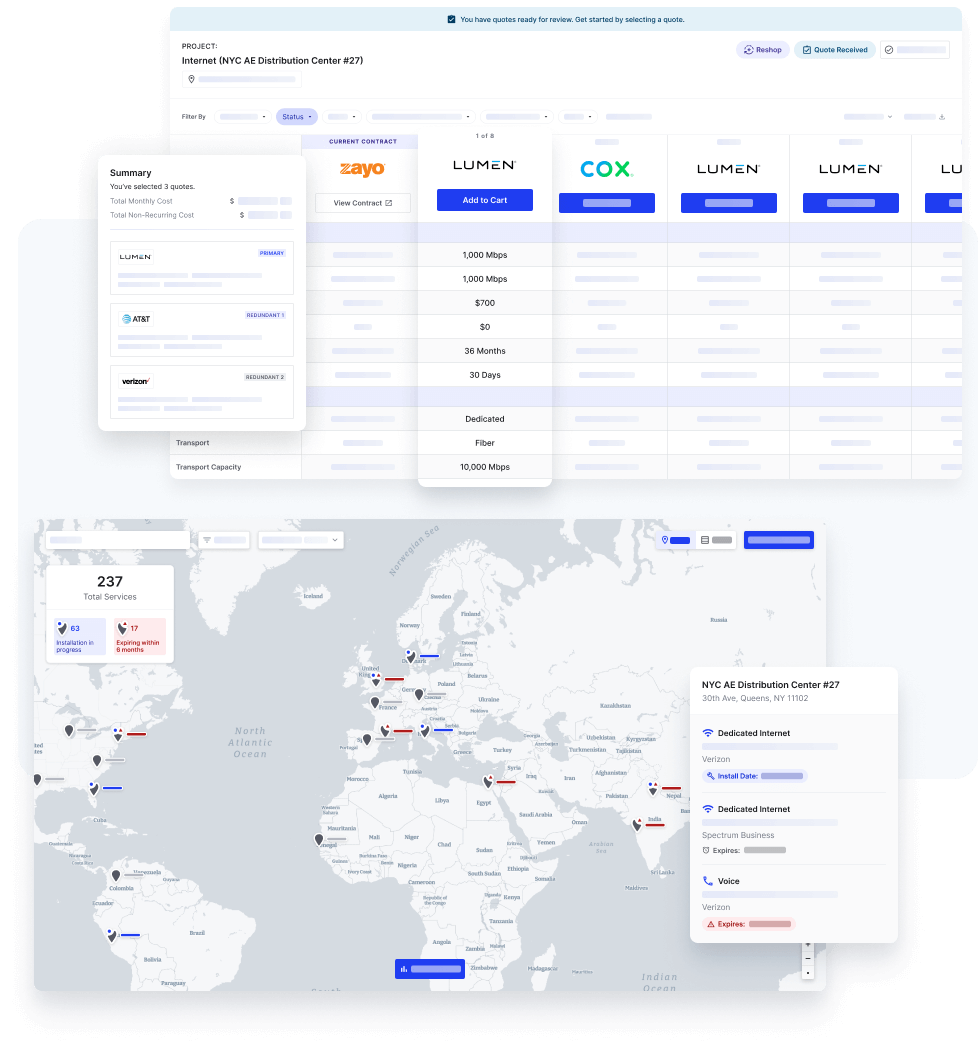 Trusted by hundreds of enterprises
Automate procurement and management workflows
Gain significant operational efficiency by automating telecom procurement and inventory management, from RFP creation to renewal.
Make data‑driven decisions
Enable data-driven decision making with the industry's richest data set, spanning hundreds of thousands of commodity service quotes across 1,200+ vendors.
Unify your network's system of record
Visualize and take action on your network with the entirety of your service footprint from a single pane of glass.
Learn how you can get one step closer to optimal business efficiency for all your telecom services.
Automate your telecom procurement and management