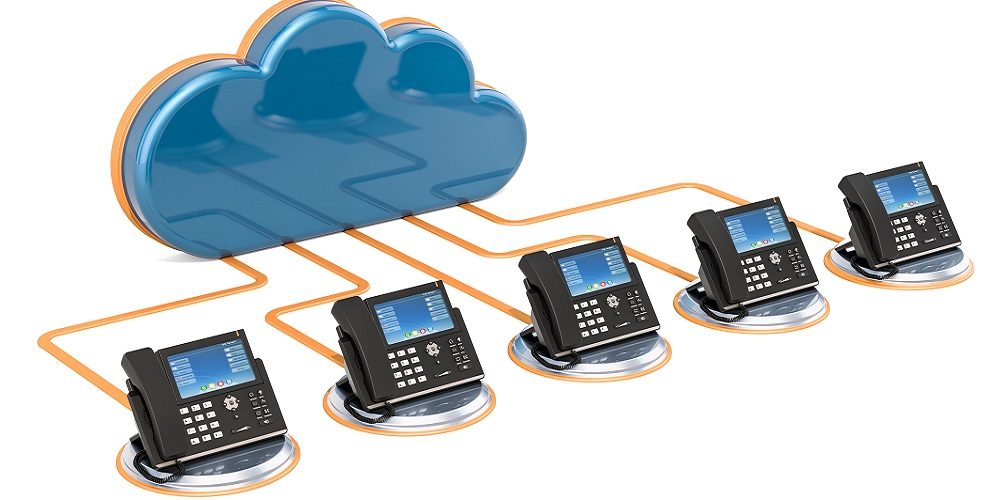 Small Business / Enterprise / UCaaS
What to Look for When Comparing UCaaS Providers
Rob Rodier
Unified Communications as a Service (UCaaS) has made telephony interesting again. This Voice over Internet Protocol (VoIP)-based service makes voice relevant and easy for the modern enterprise by offering an entirely cloud native environment with an ability to manage it through basic GUI's rather than the clumsy and oftentimes command line nature of legacy telecom infrastructure. However, given that UCaaS represents entirely outsourcing your communications infrastructure, choosing the right solution is complicated with so many options that all seem to be offering the same things.
Furthermore, UCaaS makes communication 100 percent consumable to virtually any business via the "as a Service" mode without any capex. Businesses pay a monthly fee and choose the features they need from their UCaaS suite. Unlike PBXs, UCaaS doesn't require purchasing phones, maintaining them, or providing routine repairs—the provider includes all of this in the monthly fee.
In this post, we'll go into specifics to consider when comparing UCaaS providers, if you're interested in specific details on providers, check out our
2020 UCaaS Buyer Guide
.
Important Factors When Choosing a UCaaS Solution
Businesses ready to upgrade their communications systems from legacy infrastructure quickly find that there are many options to choose from. To focus on the type of service your business needs, you should start by thinking about how your company communicates both internally and externally, or even go further by considering how your organization
should
communicate.
UCaaS at its most basic level attempts to bring together and unify voice communications, instant messaging and oftentimes video calling. However, there are many newer, more forward thinking entrants into the space that offer services which allow enterprises to leverage these communication services in new ways to drive both operational efficiency and often better user experience for both the internal employees and customers.
After reviewing dozens of UCaaS solutions and testing a bunch, we seem to find solutions providers fall into one of two different camps:
UCaaS solutions from large telecom companies
These solutions often target companies that still use voice services in a traditional manner but are seeking to outsource the infrastructure and dip their toes into new feature functionalities. Largo telcos seem to focus on this space almost as a mid step transition away from legacy infrastructure. Physical handsets are often at the core of these offerings and are paired with softphones that can run on Windows, MacOS, Android and iOS devices. In the majority of cases, these companies are using either Cisco or Broadsoft platforms in a white-labeled manner, which means that they all generally offer the same user experience.
These UCaaS solutions are also characterized by limited integrations with other business systems. For example, they may integrate with a customer relationship management (CRM) solution to enable "click to call" but give you few other integration options.
This segment of the UCaaS market is largely commoditized, so providers often compete on keeping costs low. Oftentimes you see carriers focused on points of differentiation like their private networks, their ability to deploy and install hands on across multiple sites, their support services, etc. We consider these legacy considerations, but they are meaningful to many enterprises.
Software-centric UCaaS solutions
The second bunch are what we consider
Software-based UCaaS solutions
which use proprietary software which has been developed in house that oftentimes is purpose built to solve for certain use cases.
While offering all of the basic features that one would expect from a UCaaS solution, these companies provide deep integrations into adjacent applications like CRMs, helpdesk ticketing platforms, inventory management systems, and other software that is core to the business operation. Additionally, many provide open APIs for custom development, so a business could have advanced capabilities such as web hooks, chat integrations or even natural language processing (NLP) to transcribe voice conversations in real time and feed them into its CRM or analyze conversations to better train front line employees on how to optimize customer experiences. In many ways, these companies are turning voice communications into big data plays that offer forward thinking enterprises insight into how they are communicating with the world.
Telephone hardware is not as easily accommodated in many cases due to the fact that these products rely on their software components to deliver their value. Implementations are often handled remotely given that each client regardless of what it is must download their application.
Developers who provide UCaaS solutions that fall into this category often promote them as productivity tools rather than merely communications systems. Their value proposition is often related to improving business processes or enhancing customer experiences – rather than focusing on cost.
Which UCaaS Solution is Right for Your Business?
Businesses use
both types of UCaaS solutions
successfully, but depending on your specific operation, you will probably find that one or the other is the better choice for you. If your company uses voice solutions much the same way you did 10 years ago, a competitively priced UCaaS solution from a telecom company is worth considering. Although much of the solution's functionality may be similar to your current PBX system, a UCaaS also gives your team the ability to use it when working remotely and easily collaborate with colleagues and partners.
However, if your business operates more productively with voice integrated into workflows, a software-centric UCaaS solution may be the better choice. An upgrade to this type of solution can provide an immediate increase in efficiency if your team is using nonintegrated solutions for communications, collaboration, and project management. UCaaS enables team members to work from a single screen to access all of the functions they need. You can also use it to aggregate data into a central repository so all members of your team have real-time visibility and management can leverage it to make informed business decisions.
Communications of the Future
As you decide which UCaaS solution will provide the most value to your business, also consider your long-range plans. The desk phone may very well be the perfect tool for workflows as you navigate your business into the future, but other operations may find greater value in the ability to communicate directly from computers or mobile devices. The range of UCaaS providers gives you the ability to choose a service that aligns with your operations.
What are you waiting for? Let's get you pricing.
Not ready to buy? Stay up to date on our product!