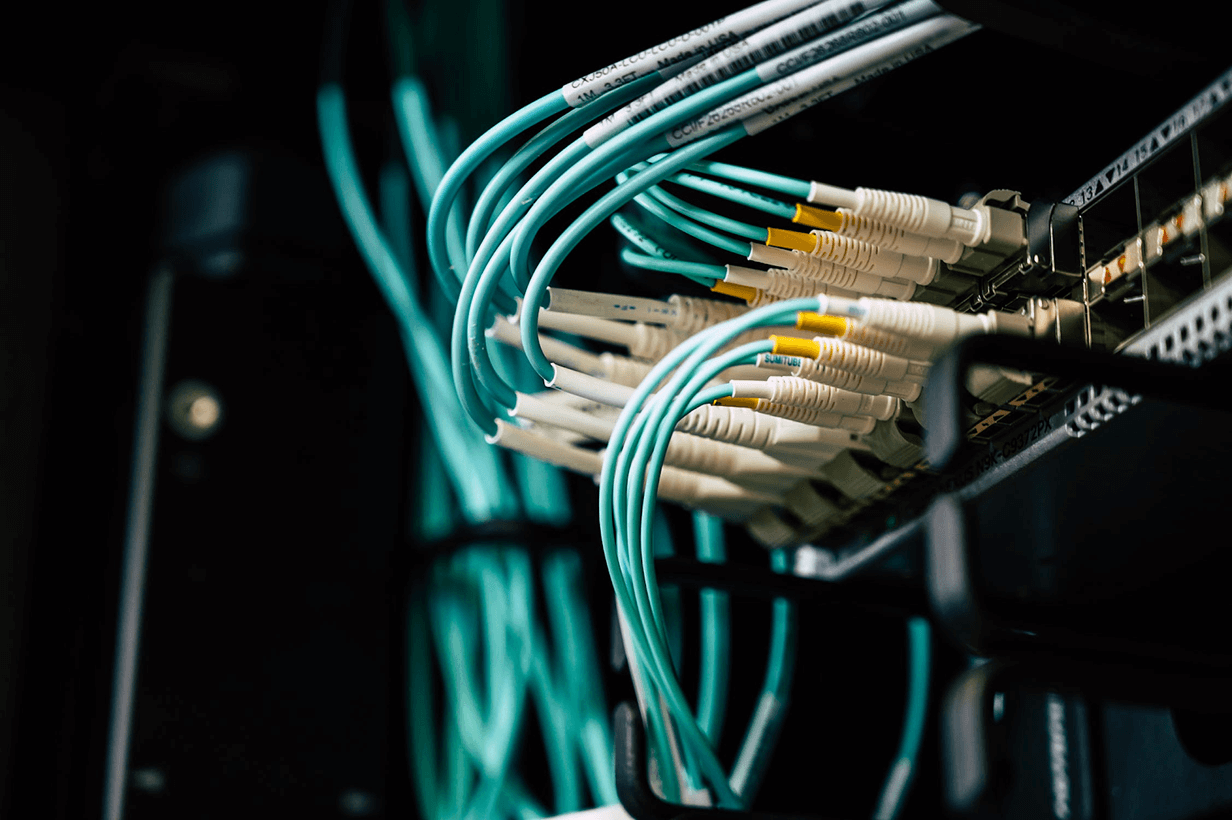 Internet / Enterprise / Networking
What is Software Defined WAN (SD-WAN)? How does it compare to MPLS?
Dennis Thankachan
Point to Point, Frame Relay, MPLS and now SD-WAN. The telecom sector seems to promise a new wide area networking standard every decade or so. In this post, we hope to shed light on one of today's biggest network management trends.
Simply put, SD-WAN is a software-defined dynamic method to manage the WAN (wide area network). An SD-WAN has a centralized control function at the software level, allowing layer 7 traffic to get directed intelligently and securely across the network while providing robust reporting and options for intelligently routing traffic across multiple transports and underlay networks. If this sounds like jargon to you, we'll help elucidate further below!
The Traditional WAN and MPLS
A WAN is any network of computers or devices that communicate over a large geographical area, typically in the form of several local area networks (LANs) connected to one another. In a typical LAN, computers and other devices use cables, routers, and switches to connect with the server at a single physical site. At the WAN-level, devices use public networks, direct fiber lines, or even satellites to connect to one another in order for all of these separate locations to access resources that may be physically located at another site as if they were at their own.
Traditionally, WANs have been managed using
VPNs,
Point to Point links
or MPLS solutions
.
VPNs
are cost effective, but require your own IT staff to manage the network and routing tables. Any changes or additions of new sites can be tedious and place a burden on in-house IT resources. Additionally, VPNs leverage the public internet to create private tunnels between locations which creates overhead and depends on a public internet "best effort" type service. Point to Point links are low latency private circuits that connect two locations together. They are based on traditional hub and spoke network architectures and tend to be inflexible and expensive. They too are also fully reliant on a companies in-house IT resources to troubleshoot and manage.
MPLS offers several advantages to both of these solutions in that it is a carrier managed solution, so the carrier is responsible for guaranteeing interconnectivity. MPLS also offers the ability to provide an extremely high quality of service (QoS) over a private dedicated network backed by an
SLA
. MPLS remains critical for companies that have not transitioned to cloud based IP telephony or have other applications that transmit traffic site to site that is sensitive to latency and jitter.
Although MPLS has proven itself as the dominant WAN technology of the last decade, the technology is not flexible enough to keep up with current IT needs for many enterprises. Additionally, MPLS networks require a single carrier to provide the transport or access circuit at each site. If your business grows outside of your carrier's most competitive footprints, MPLS costs can get scary.
This is where SD-WAN comes in. SD-WAN works using software and a centralized control function to
intelligently steer traffic
across a WAN based on your business needs. As such, SD-WANs can allow for many of the same quality of experience and security benefits of MPLS with data transmission over the public internet rather than preset or dedicated routes.
Additionally, in cases where an underlying MPLS network still provides value, many SD-WAN solutions have the ability to intelligently route packets over MPLS, while steering other traffic that is not as sensitive over the public Internet. In such cases, SD-WAN should be considered a complement to MPLS.
Because broadband connections are far cheaper than dedicated MPLS links, networking costs can be cut dramatically with SD-WAN as you are no longer reliant on having a single carrier provide access. This also makes it much easier and affordable for enterprises to build in redundancy by leveraging access from multiple carriers.
Finally, one of the biggest and often overlooked values that SD-WAN provides is detailed reporting and easy management of all WAN traffic. Many SD-WAN solutions have the ability to auto-detect hundreds of applications which for the first time provides IT teams an ability to truly understand and manage and optimize their WAN traffic. With these core tenets in mind, SD-WANs are better suited to the growing bandwidth demands of cloud and SaaS applications powering today's organizations and many SD-WAN providers even offer direct connectivity from their private clouds into major public clouds like AWS and Azure.
What are the benefits of SD-WAN?
Historically, if a company wanted to improve their WAN environment, they would need to spend time and money investing in equipment, special network links, and specialized expertise. SD-WAN is a game changer because it allows companies to accomplish their networking goals with any standard ISP connection without the need for special equipment or specialized MPLS links from specific providers at each site. Network management is handled centrally in the software layer, so lots of manual work is eliminated. See below for a summary of key benefits.
Simplified network management.

With centralized, software-driven network management, SD-WAN allows for complicated network management changes without the need for specialized hardware encoding or infrastructural changes.

Cost effective.

SD-WANs can operate across the public internet without the need for dedicated lines or bandwidth like MPLS.

Secure.

Companies don't sacrifice security with an SD-WAN. Central controls can enable end-to-end encryption across the entire network and standard security features such as firewalls and URL filtering. All devices and endpoints are authenticated at each network endpoint. This allows SD-WANs to mimic many of the security benefits of MPLS without the cost or complexity.
If you're interested in hearing more about
SD-WAN
or would like a price quote, fill out our questionnaire or reach out to us at
[email protected]
!
What are you waiting for? Let's get you pricing.
Not ready to buy? Stay up to date on our product!