VoIP / UCaaS
Virtual PBX Is Essential for Remote and Distributed Workplaces — Here's Why
Rob Rodier
Working from home isn't going away. So, why are so many companies still unprepared for it?
Global Workplace Analytics
anticipates WFH numbers to stay strong even after COVID-19 subsides, estimating 25-30% of employees will work from home multiple days per week through the end of 2021. Yet, in our
interviews with network engineers and heads of IT
, on-premises and legacy products remain the status quo. That's despite the cost and security issues that come with trying to tether remote workers to an on-premises phone system. Those factors have created a prime opportunity for businesses to transition from hardware-based phone systems to virtual PBX, also known as cloud PBX or hosted PBX. Here's why.
Virtual PBX Connects Remote Teams for Thousands of Dollars Less Than Traditional Business Phone Systems
PBX stands for private branch exchange.
The first PBX systems rolled out in the 1960s
and were large switchboards where operators manually routed calls. These evolved into the automated systems (press a number or dial an extension) that many of us are familiar with. Today, the cost of a traditional onsite PBX is becoming harder to justify, especially as
Voice over Internet Protocol (VoIP) solutions
replace hardware-based phone systems with cloud-based software. That same software makes it far easier and cheaper to connect remote employees, making virtual PBX all the more cost-effective.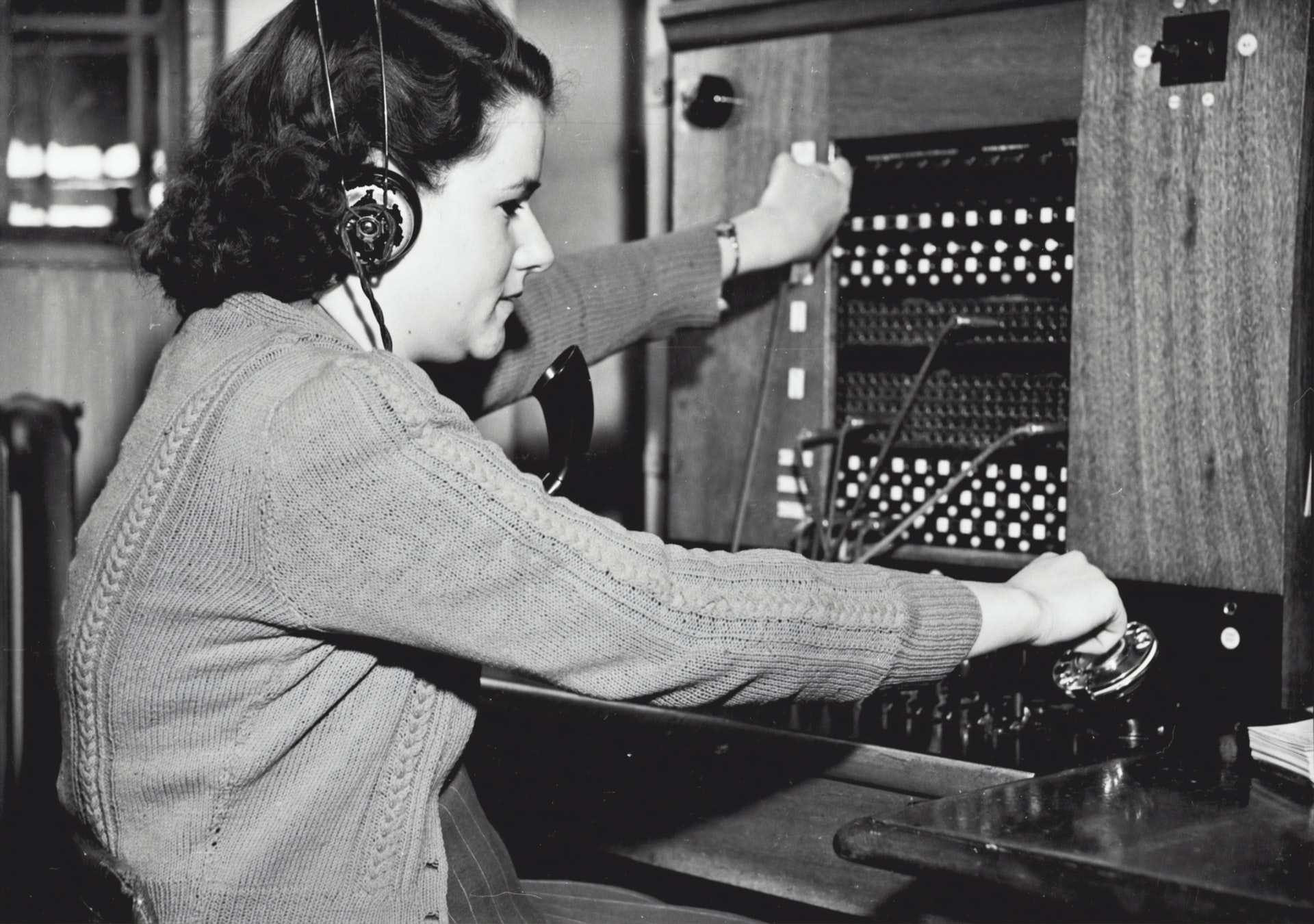 A team of 20 saves 68% over two years, cutting costs from about $48,000 to $16,000.

A team of 100 saves 58% over two years, cutting costs from about $162,000 to $70,000.
Where do those savings come from? To start, moving to the cloud frees you from buying, setting up, and maintaining all the hardware required for an onsite phone system. Your service provider absorbs most of that responsibility on their end. As for your IT team, management and configuration are greatly simplified by tools like an online service portal. Being a VoIP-based service, virtual PBX also cuts the ongoing costs that come with legacy phone systems. Think things like long-distance calling and audio conferencing. And because service providers deliver virtual PBX via the software-as-a-service model, you'll be billed monthly on a per-user basis. That means no long-term contract or early termination fees. On top of those cost savings, virtual PBX makes it much easier to connect your remote and distributed teams. Instead of ordering, shipping, and configuring hardware for each remote employee, you ask them to download an app to their computer and smartphone. That makes virtual PBX a strong choice for today's
bring-your-own-device (BYOD)
world. And yes, virtual PBX providers do layer security protocols to account for the use of personal devices. More on that in a moment.
When Part of a UCaaS Solution, Virtual PBX Makes Remote Teams More Productive
More and more, service providers realize businesses need more than standalone business phone systems (though you can use a virtual PBX for that). The shift to remote work only intensifies that need. Teams scattered across different locations and time zones need to connect not just over the phone but also via video and chat. That's why many
providers roll hosted PBX into their unified-communications-as-a-service (UCaaS) products
, offering remote employees video conferencing and team messaging right alongside calling. By unifying these communication channels in one place, employees can collaborate synchronously (phone, video) and asynchronously (messaging) from the same app.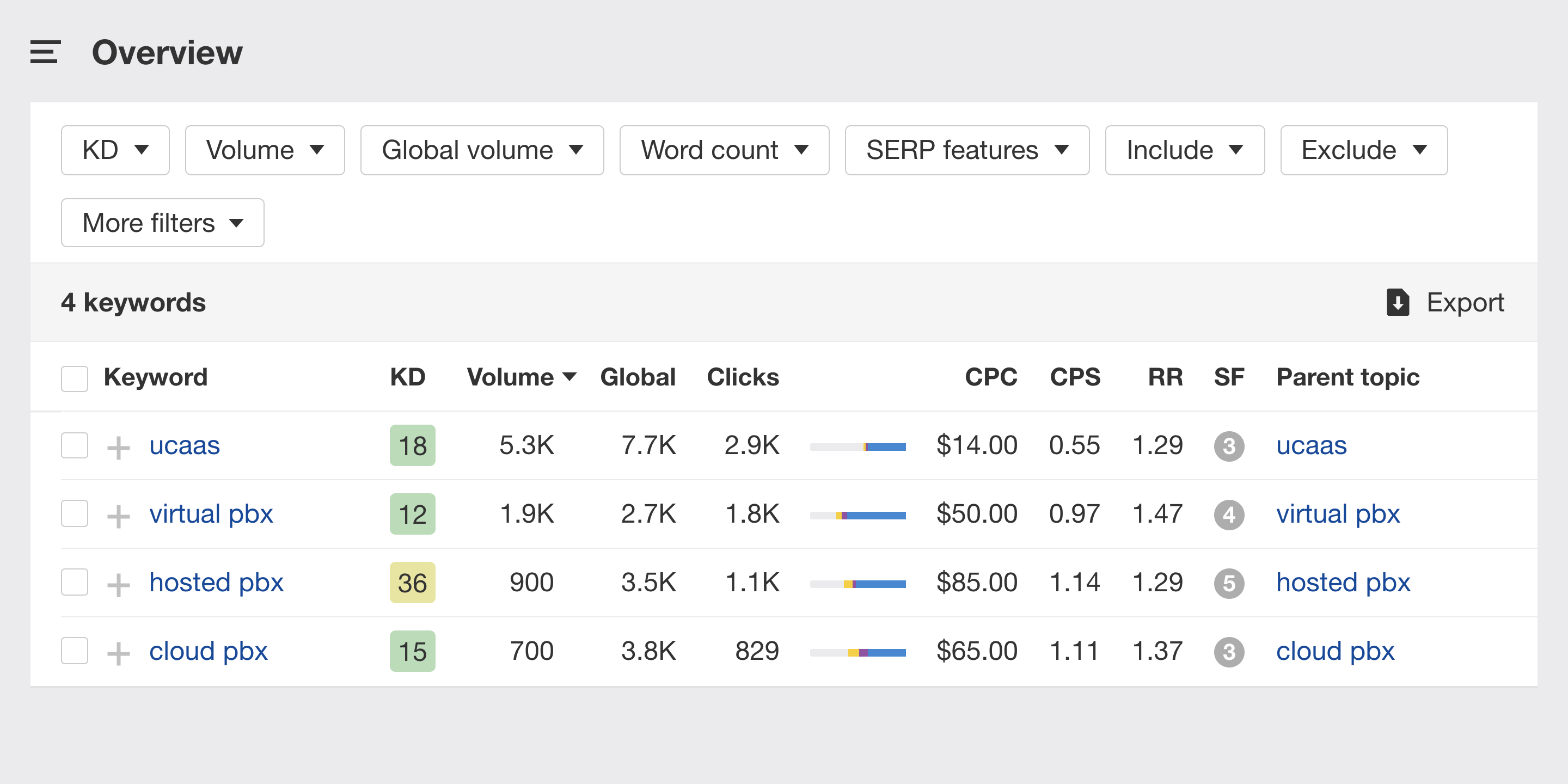 Keyword research in Ahrefs reflects how businesses want multichannel communication solutions for their teams rather than just a pure phone system
. This unifying of communication channels has made UCaaS explode in popularity. As a search term, UCaaS gets more hits each month than virtual PBX, hosted PBX, and cloud PBX combined. There's more driving this interest in UCaaS than enhanced productivity, too. Per
Atlantech
, UCaaS lowers the total cost of ownership (TCO) by combining communication tools, so businesses no longer have to buy and manage separate apps. There's no loss in functionality, either. Your remote teams get all the features they would with a standalone PBX system, such as voicemail, extensions, and even fax. By having all these call tools in the same app as their video meetings and team messaging, remote employees improve their productivity by stopping the
"virtual swivel chair" effect
of jumping between apps as many as 1,100 times per day.
Virtual PBX Adds an Extra Layer of Security for Your Company and Remote Employees
The best virtual PBX systems back themselves with enterprise-grade security, even if you're a local business or SMB, to help protect you and your employees while working remotely. That includes both online and physical security, so you're protected on multiple fronts. For example,
Dialpad protects your data
with features such as
Advanced Encryption Standard (AES) 256
, the same standard used by federal agencies, such as the National Security Agency. Because providers such as Dialpad host their services in the cloud and require real-time connections, they must vigilantly monitor their network security. Contrast that with an on-premises phone system where security largely falls on you, or you pay a premium for the provider to do it.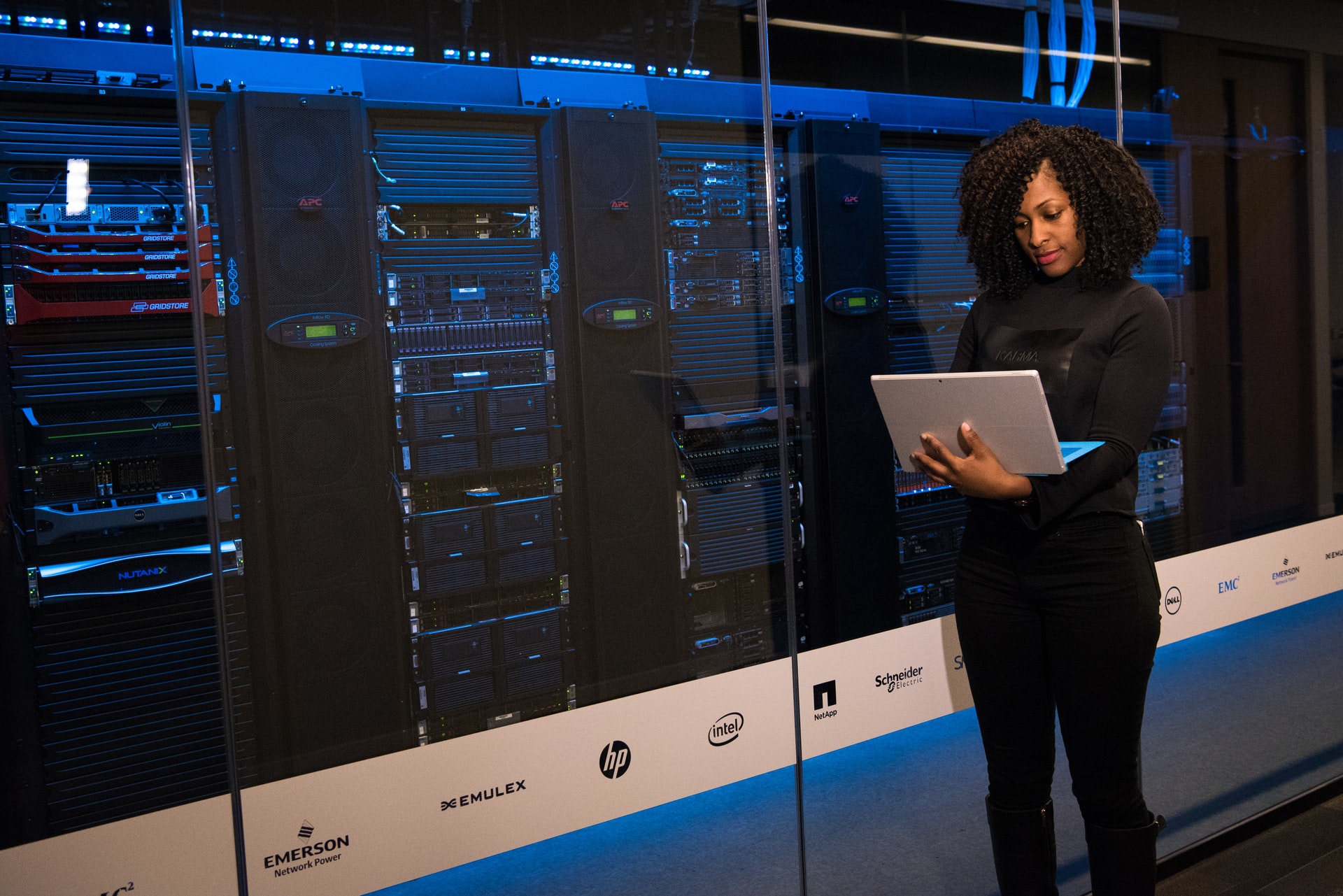 Virtual PBX and UCaaS providers host their services in secure data centers around the world to help your business maintain uptime. (Image source:
Christina Morillo
)
Physical security is just as important, too. That's why
Genesys
, a provider of UCaaS and CCaaS (contact center as a service) solutions, deploys its services from nine core data centers around the world. Should one go down, you still maintain service uptime. Compare that to an on-premises system where a power outage, natural disaster, or cyber attack can take your whole phone system down.
How to Find the Right Virtual PBX or UCaaS Solution for Your Business
Virtual PBX, whether as a standalone business phone system or as part of a UCaaS platform, delivers superior performance and security at a lower cost than a traditional hardware-based phone system. That said,
cloud PBX and UCaaS solutions are not created equal
- read our buyer's guide linked there to learn more. For instance, many large telecom providers offer lightweight solutions that still rely heavily on hardware and offer limited integrations. By contrast, software-centric providers strive to help you eliminate as much hardware as possible and are loaded with integrations to play nice with other software and your IT infrastructure.
Nextiva
offers a great example of how the company positions its virtual PBX to support
software-defined wide area networking (AKA SD-WAN)
. So, how do you sift through all those options to find the right virtual PBX for your business? Easy. With the
Lightyear procurement platform
, you can define your system needs and get side-by-side comparisons in moments, all for free. Get started at
Lightyear.ai
.
What are you waiting for? Let's get you pricing.
Not ready to buy? Stay up to date on our product!